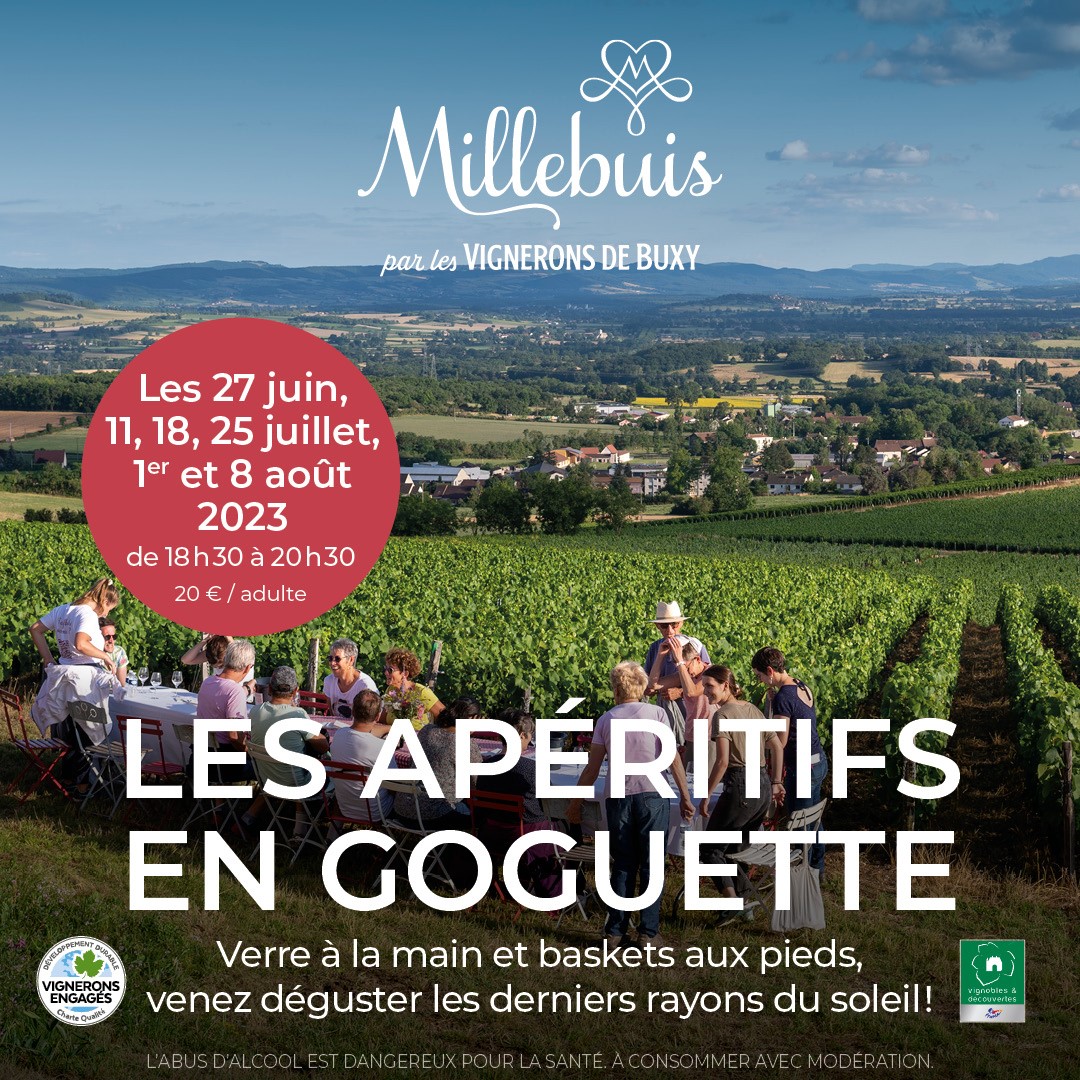 Aperitifs at sunset…
Wander through the vineyards, glass in hand, and appreciate the little-known heritage of our winegrowers, including the famous cadoles. These small, dry-stone shelters witnessed the tough yet impressive and noble work carried out by workers in our vineyards over the years.
Les mardis 27 juin, 11, 18, 25 juillet, 1er et 8 août 2023 à partir de 18h30.
12 people max.
20€/personne – Tout public
Information and booking: +33 (0)385 926 175 / saint-gengoux@vigneronsdebuxy.fr