HAPPY MARRIAGES
BEEF BOURGUIGNON:
AN ORIGINAL RECIPE FROM HERVÉ CUISINE!

TO ENJOY WITH OUR "LES DEMI HOTTES" BURGUNDY CÔTE CHALONNAISE PINOT NOIR
"This wine has a deep purple colour with a beautiful minerality and notes of red fruit and spices. Full-bodied, fruity and crisp in the mouth. An irresistible expression of Pinot Noir".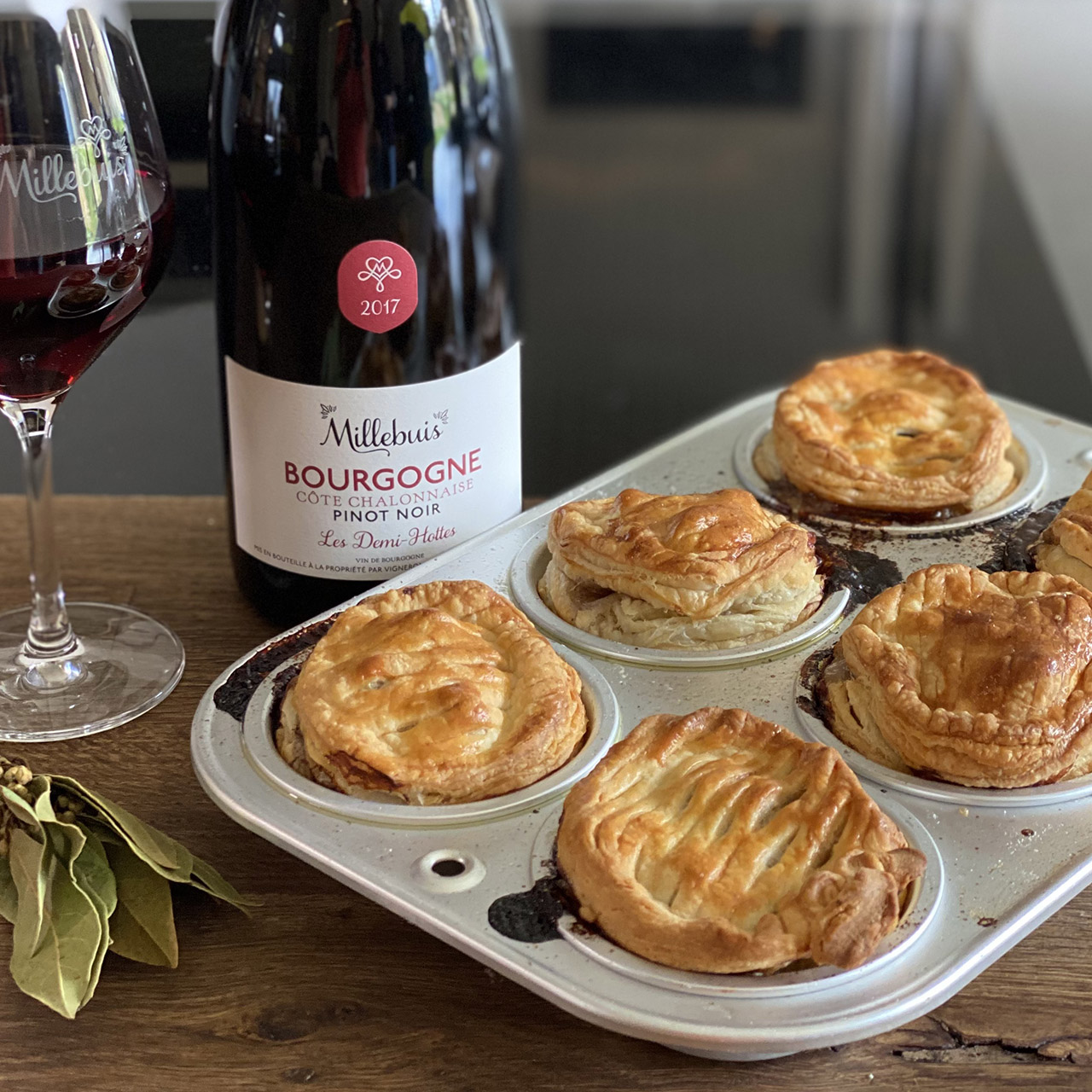 Ingredients:
• 1 kg of Bourguignon beef
• 200 g of lard
• 200 g of button mushrooms
• 2 onions
• 3 carrots
• 1 clove of garlic
• mixed herbs (bay leaf and thyme)
• 1 bottle of red wine "Les Demi-Hottes" from Bourgogne Côte Chalonnaise
• 2 blocks of puff pastry
• butter
• olive oil
• salt and pepper
Optional: 1 tbsp of sugar or 1 square of dark chocolate to add towards the end of cooking.

In this video, Hervé Cuisine presents the recipe with Caroline Bolloré from Millebuis wines
The recipe
Cut the beef into 2 or 3 cm pieces and marinate in the red wine with a bit of olive oil and mixed herbs.
Brown the lard for 5 minutes in a mixture of butter and oil then set aside.
Using the same butter/oil mix, brown the beef for 5 minutes then set aside.
Peel and slice the vegetables and crush the garlic. Make them sweat in a pan for 5 minutes then add the meat and lard, cover with the marinate and simmer on a low heat for 2 hours.
Roll out the puff pastry and line into 8 cm muffin moulds. Spoon in the beef bourguignon, cover with a disc of pastry and brush with beaten egg.
Bake in the oven for 20 minutes at 180°C.
Best enjoyed with our "Les Demi-Hottes" red wine, an AOC (registered designation of origin) Burgundy Côte Chalonnaise Pinot Noir from Millebuis, at a temperature of 16°C. de Millebuis, à une température de 16 °C.
IT'S WINTER, TIME FOR EGGS IN RED WINE SAUCE!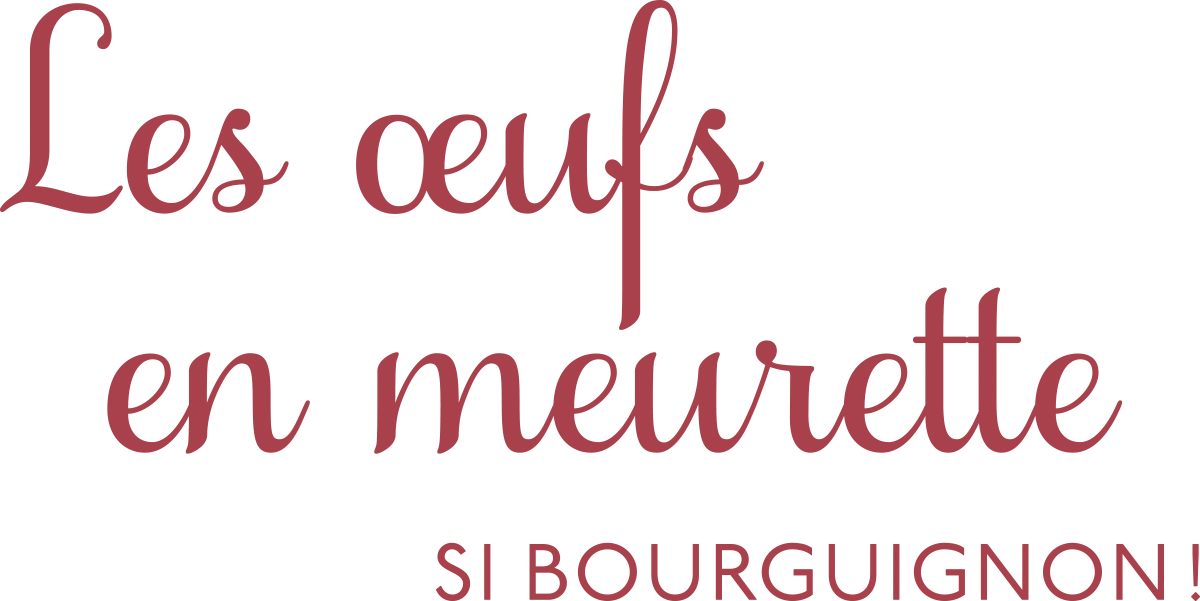 TO ENJOY WITH OUR BURGUNDY CÔTE CHALONNAISE PINOT NOIR
"This wine reveals aromas of morello cherry, redcurrant and strawberry. Well balanced in the mouth with silky tannins. An irresistible expression of Pinot Noir".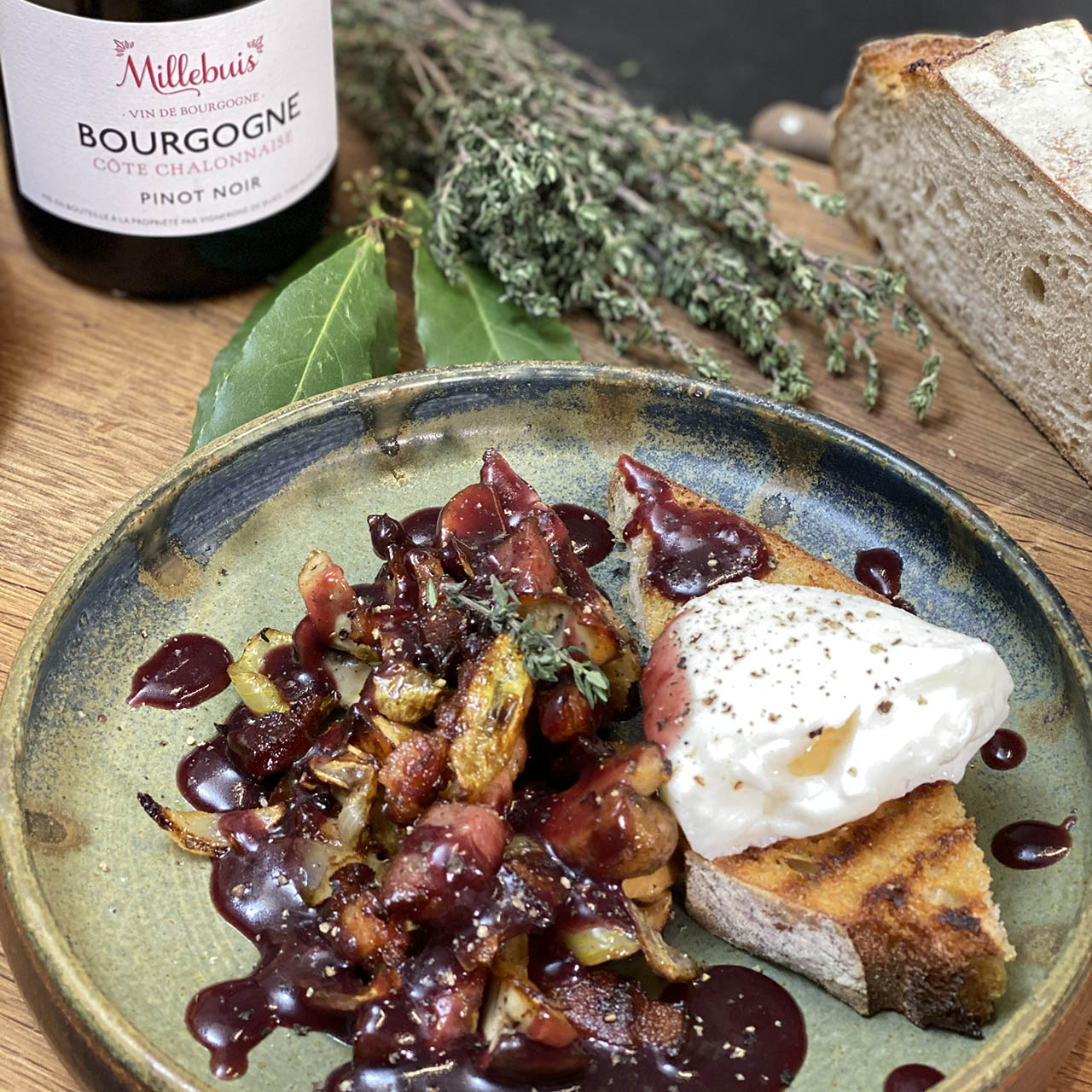 Ingredients:
• 4 organic eggs
• 100 g of smoked lard
• 5 small onions
• 30 g of butter
• 1/2 litre of young red wine
• mixed herbs
• 3 or 4 large button mushrooms or ten small ones
• 1 clove of garlic
• 2 decent-sized slices of farmhouse bread
• 1 tsp of cornflour

THE RECIPE WITH HERVÉ CUISINE AND ALAIN PIERRE
The recipe
Cut the lard into cubes, add butter to a pan and brown the lard. Set the melted butter aside then chop the onions and garlic and brown them in the remaining fat.
Add the mixed herbs and deglaze the pan with the red wine, leaving it to reduce for 15 minutes.
Sieve the cornflour and add to the pan, leaving it to thicken for 1 minute.
Cook the eggs for 3 minutes in coffee filters immersed in boiling water (one filter per egg), then set aside.
Brush both sides of the bread slices with melted butter and toast under the grill.
Arrange one soft-boiled egg on each half-slice of bread, then arrange the mushrooms and lard on the side and drizzle with the red wine sauce.
Best enjoyed with our AOC Burgundy Côte Chalonnaise Pinot Noir red wine from Millebuis, at a temperature of 16°C.
La petite histoire
Si "meurette" dérive de l'ancien français muire qui signifie saumure, l'origine de l'œuf en meurette est certainement liée à celle du bœuf bourguignon.
Le bœuf bourguignon constituait fréquemment le plat principal du repas de midi. Réchauffé, il est encore meilleur…
Mais comment utiliser les restes, lorsque tous les morceaux de viande ont disparu ?
Tout simplement au repas d'un soir, en y cassant quelques œufs que l'on fera pocher !
IT'S AUTUMN, TIME FOR GOUGÈRES!

TO ENJOY WITH OUR MONTAGNY
"This highly expressive wine is bright in colour, revealing an aroma of white flowers (hawthorn acacia) and white-fleshed fruit (apple, lychee). The fleshy, silky mouth has a beautiful finish. An irresistible expression of Chardonnay".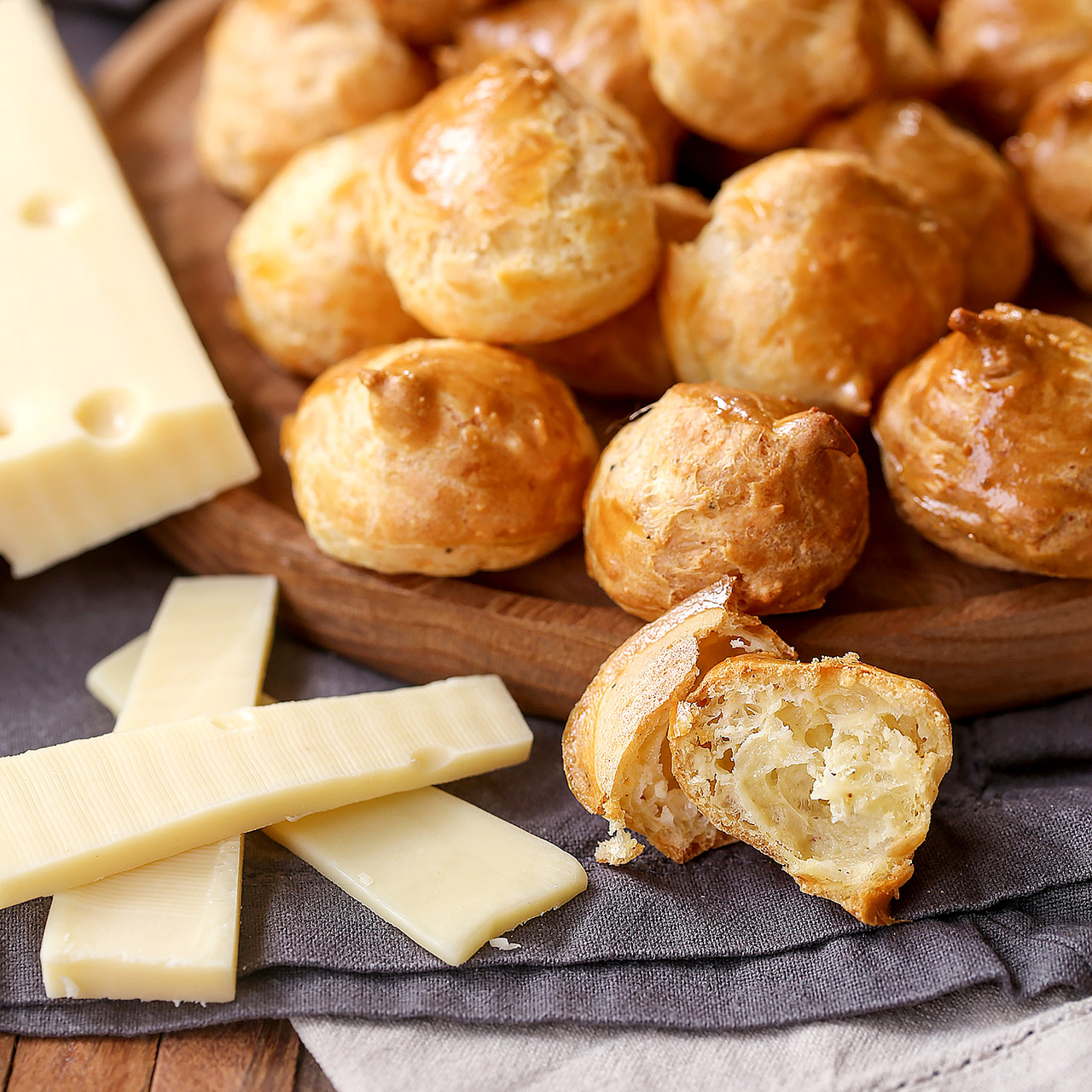 Ingredients:
• 1/2 litre of milk
• 6 eggs
• 250 g of flour
• 100 g of gruyere-type cheese
• 120 g of butter
• salt and pepper

A MICHELIN-STARRED MENU AT HOME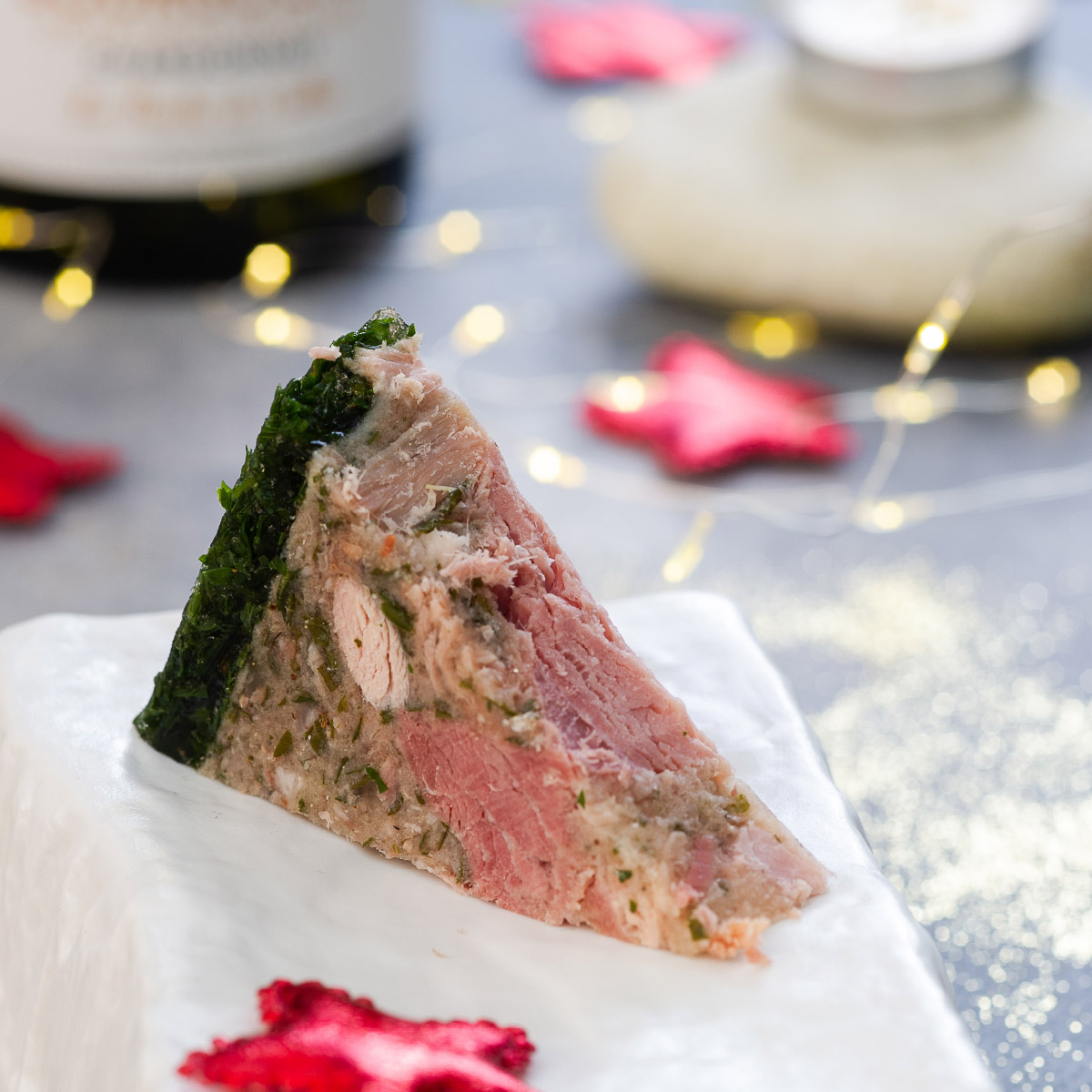 HAM AND PARSLEY IN GELLY
& the 2018 "La Roche de Culles" Burgundy Côte Chalonnaise Chardonnay
The "La Roche de Culles" Burgundy Côte Chalonnaise Chardonnay goes perfectly with this traditional Burgundy appetiser. It has notes of citrus and lemon with a beautiful, fresh attack.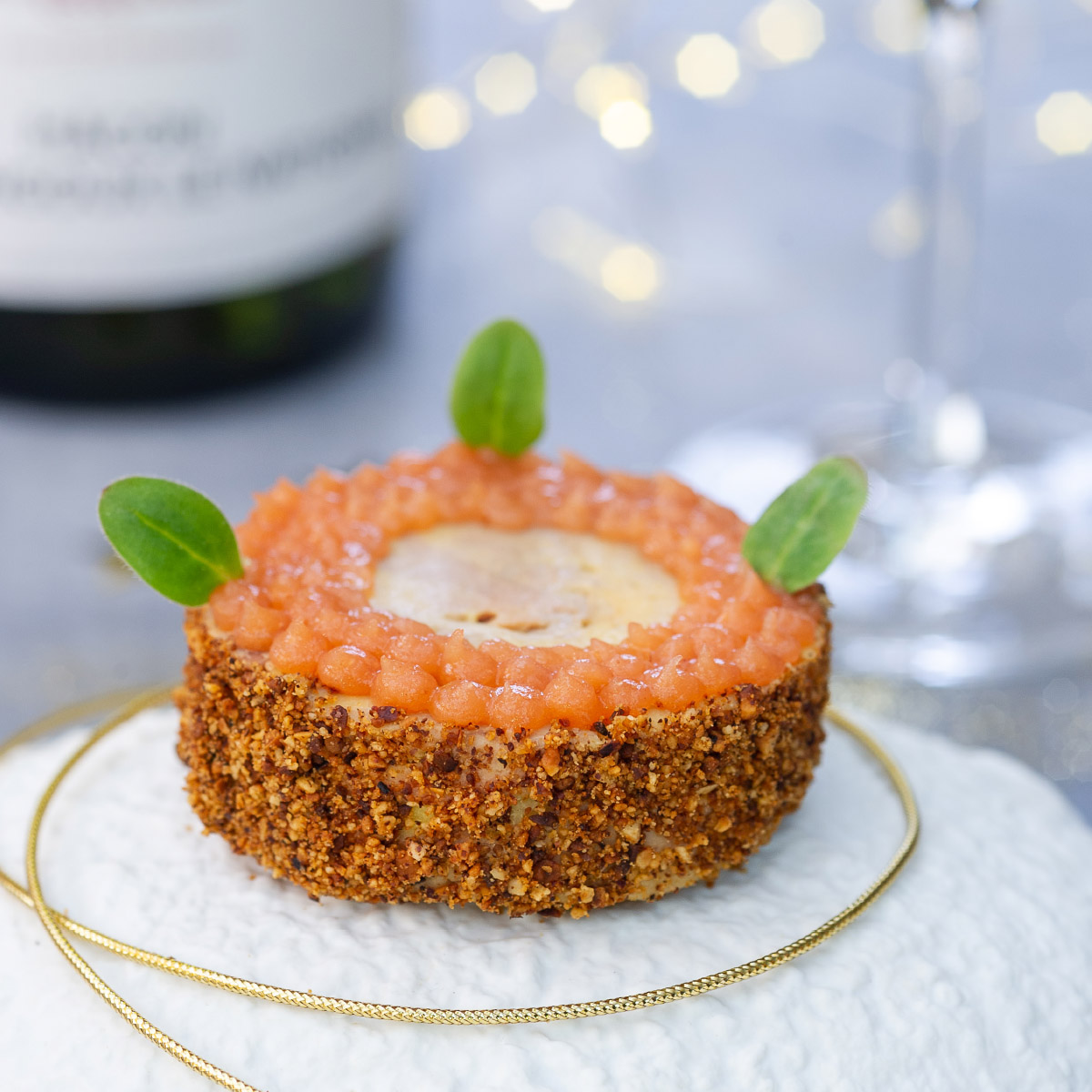 FOIE GRAS PRESSÉ IN CAZETTE WITH DECORATIVE QUINCE JELLY
& the 2018 Mâcon Saint Gengoux le National white wine
Our Mâcon Saint-Gengoux-le-National white wine has lemony aromas and a beautiful freshness, making it the perfect accompaniment to the richness of foie gras and tasty quince jelly.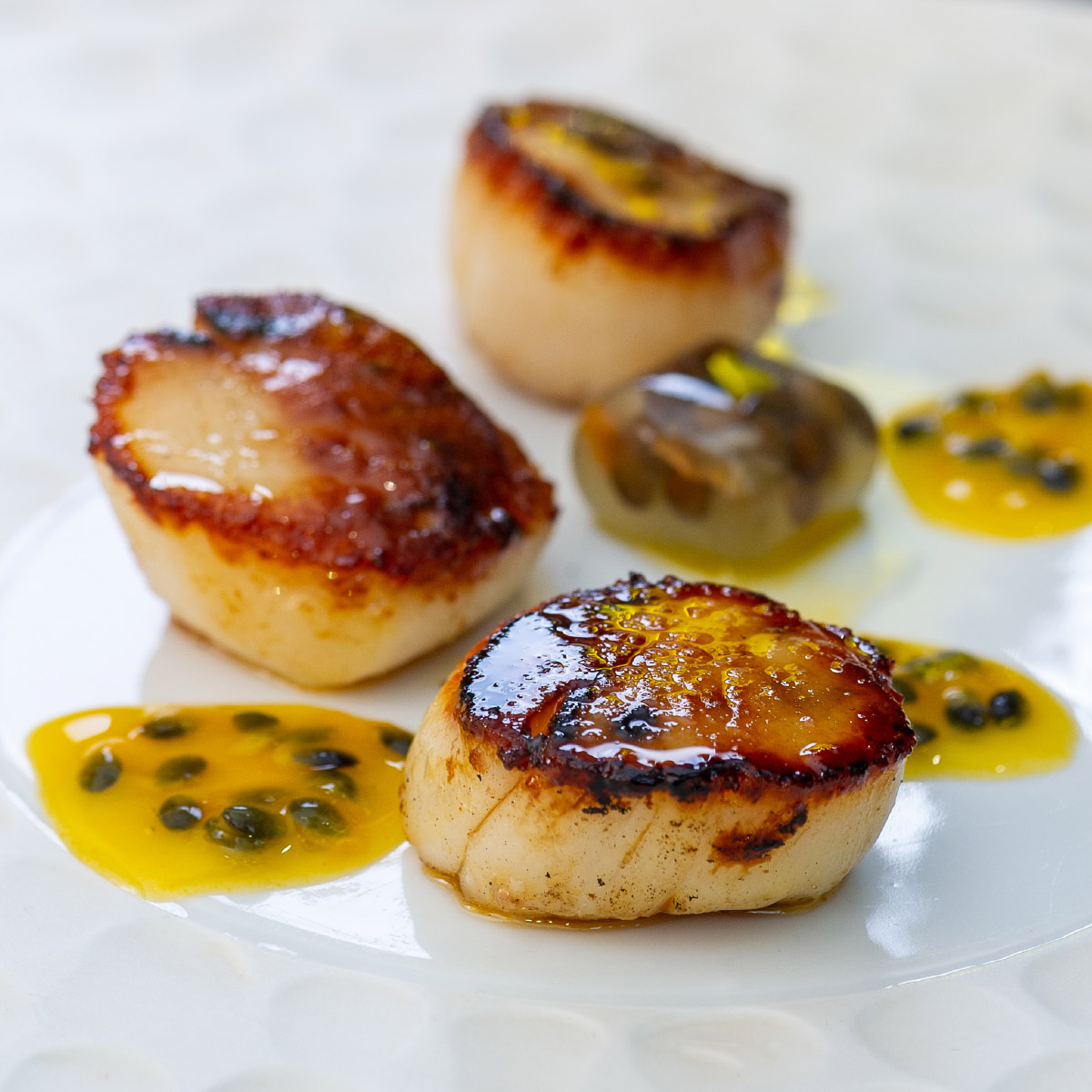 GRILLED SCALLOPS DRESSED WITH LENTILS & TROPICAL OLIVE OIL
& the 2018 "Les Coères" Montagny 1er Cruer Cru "Les Coères" 2018
The bouquet of the "Les Coères" Montagny 1er Cru will bring balance to the dish, offsetting the heady aromas of passion fruit. It will enhance the soft pearly-white scallops with notes of almond and white flowers.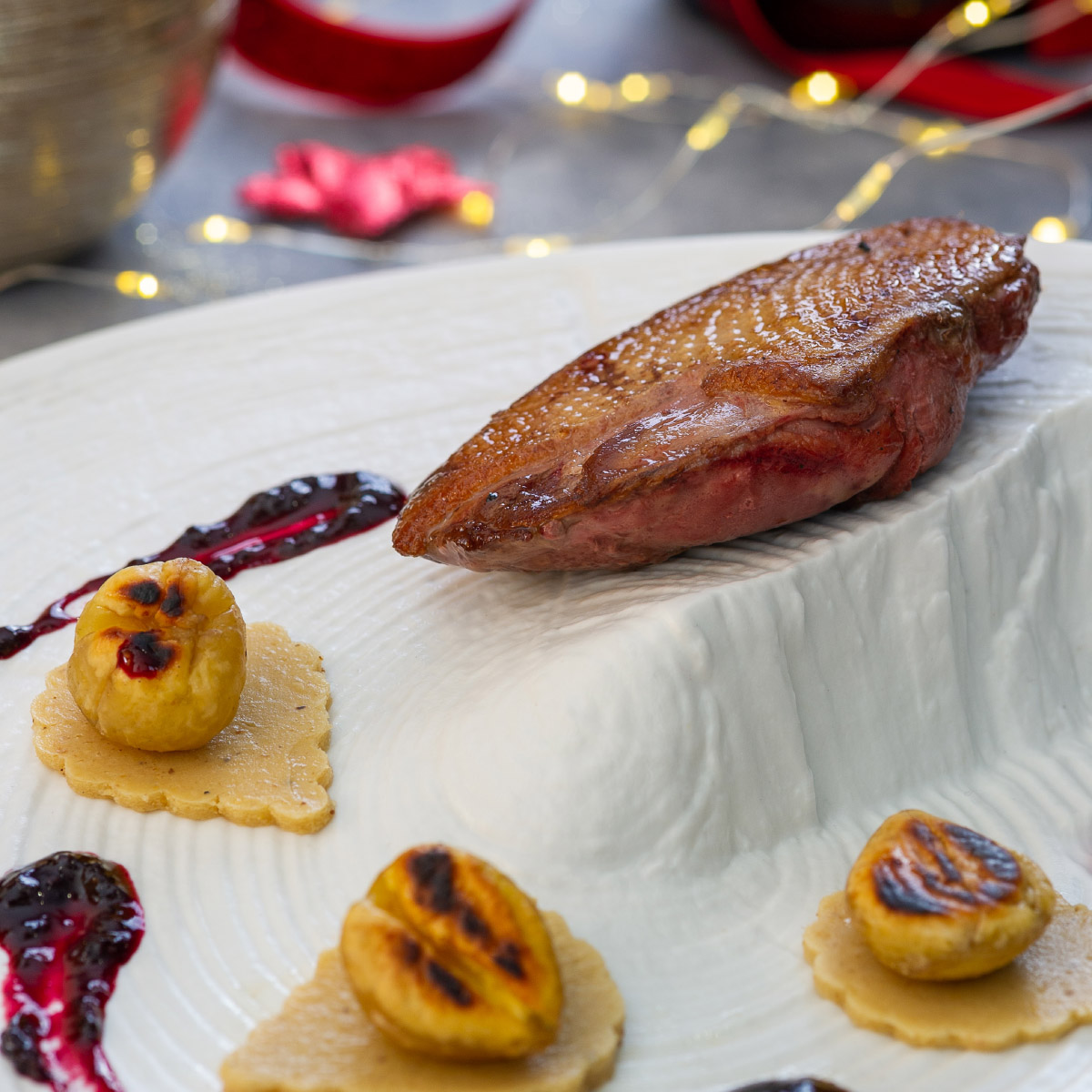 WILD DUCK WITH CHESTNUTS & POLLEN, WITH A DROP OF CRÈME DE CASSIS
& the 2017 "Les Demi-Hottes" Bourgogne Côte Chalonnaise Pinot Noir
The "Les Demi-Hottes" Bourgogne Côte Chalonnaise Pinot Noir reveals silky tannins, accentuating the crisp aromas of crème de cassis and enhancing the flavours of wild duck to bring perfect balance to the dish.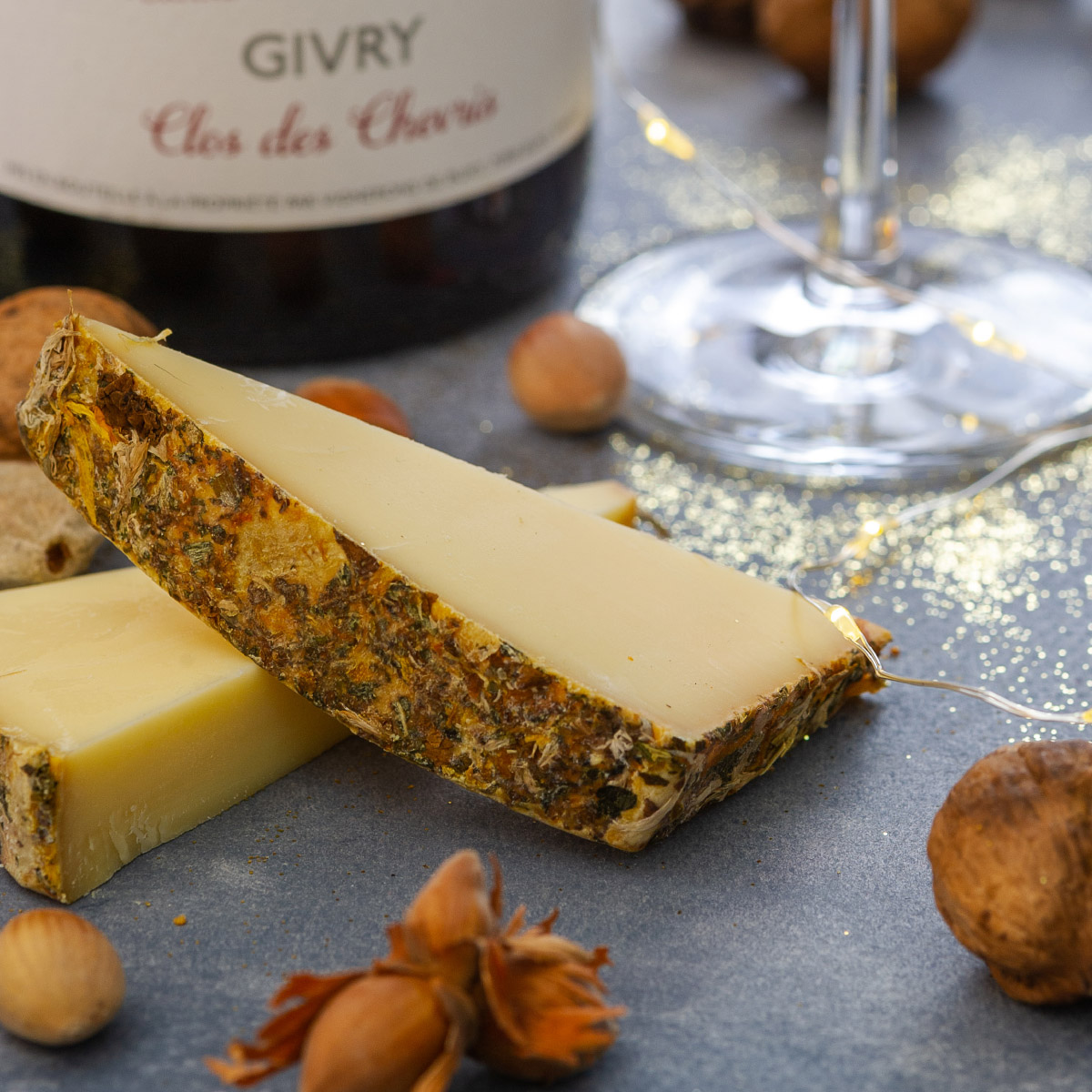 TOMME WITH WILD ALPINE FLOWERS
& the 2018 "Clos des Chevris" Givry
The finesse of our "Clos des Chevris" Givry, along with its lightly toasted aromas, balance the deep flavours of the tomme and its flowery bouquet (calendula, rose, blueberry, hay, etc.).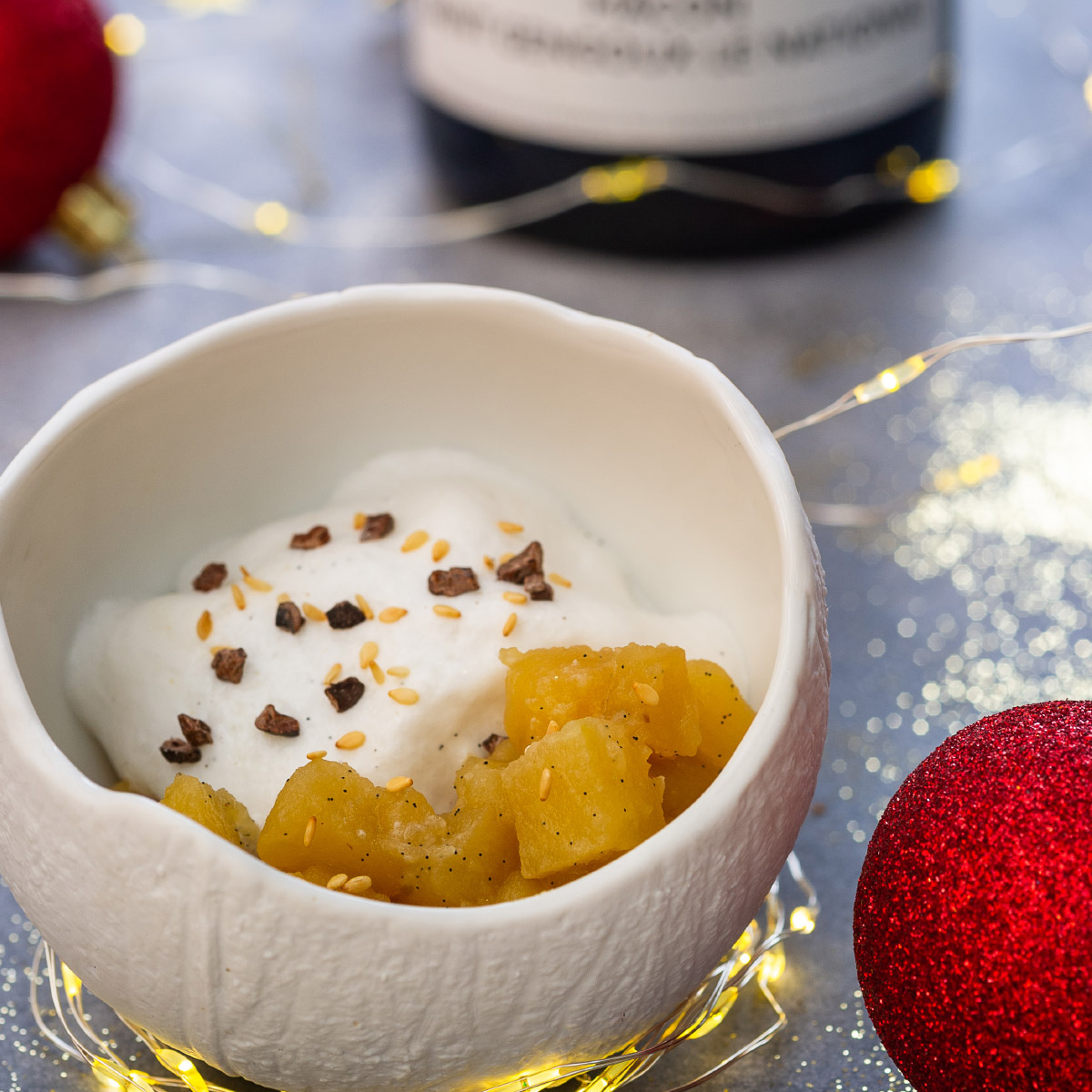 ROAST APPLES, MADAGASCAR VANILLA, SESAME & COCOA NIBS, WHIPPED COCONUT CREAM
& the 2017 Mâcon Saint Gengoux le National red wine
This creamy dessert is enhanced by our soft and supple Mâcon Saint-Gengoux-le-National red wine. Its red fruit and cinnamon notes are a wonderful complement to the dish's cocoa and coconut aromas.
BOURGOGNE RECIPES THAT YOU ABSOLUTELY HAVE TO TRY
The Burgundy region is said to be the birthplace of French gastronomy. In other words, gastronomy full stop! We've chosen a few famous French recipes that go fantastically well with our wines. Bon appétit!

MONTAGNY 1ER CRU
"LES COÈRES"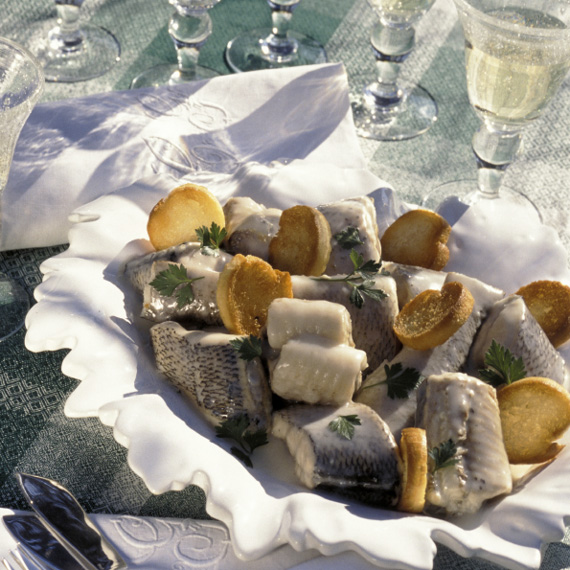 Fish: eel, monkfish, pike, pole or tench.
Cut off the fish heads. Add onions, garlic and a bunch of thyme to the pan and then season with salt and pepper. Put the fish heads in the bottom of the pan then add the rest of the fish on top. Add a bottle of aligoté and bring to the boil for 10 minutes on a high heat. Cook on a low heat for a further 10 minutes, then flambé to remove the wine's acidity.
Remove the pieces of fish. Strain the stock and thicken it with a roux (flour and butter). Place the fish (without the heads) in the pan and simmer for 10 minutes.
Serve with butter-fried croutons rubbed with garlic and serve with one of our white wines.

BOURGOGNE CÔTE CHALONNAISE
PINOT NOIR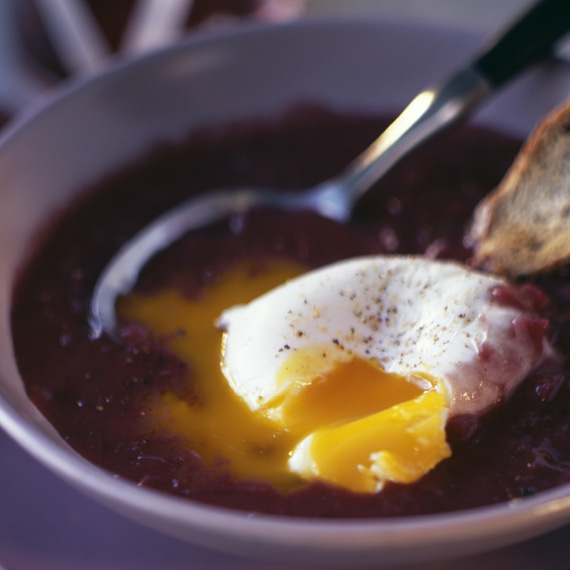 Make a red wine sauce and strain it when hot, then put it back on the stove at a high temperature. Meanwhile, gently poach the eggs before removing them from the heat. Whisk the red wine sauce together with an egg yolk, a pinch of flour and a good knob of butter. Adjust the seasoning and pour the sauce over the eggs. You can make the sauce using white wine, and garnish the poached eggs with lardons, small onions and fresh mushrooms fried in butter then simmered in white wine.
RED WINE SAUCE
Add a bottle of red wine to the saucepan and turn it up high. Then add a large, chopped onion, three sliced carrots, four cloves of garlic, two leeks (white parts only), mixed herbs, a sprig of thyme, half a bay leaf, salt, pepper and a pinch of sugar. As soon as you bring the pan to the boil, turn down the heat and let the sauce simmer gently for 15 minutes.

GIVRY 1ER CRU
« CLOS MARCEAUX"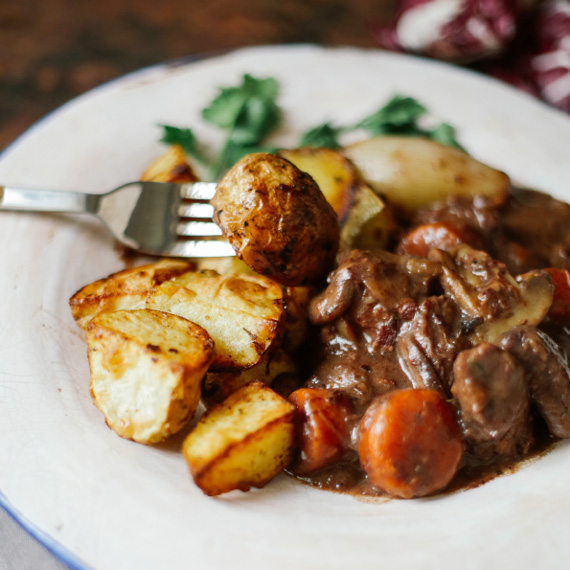 Ingredients: 750g of topside beef, 125 g of onions, 60 g of lard, 30 g of flour, salt, pepper, red wine.
Cut the meat into 4 cm cubes. Melt the lard in a casserole dish and "throw in" the meat. Let it brown. Add the chopped onions. When golden, sprinkle in with flour. Wait a minute, then add the wine. Season with salt and pepper, then cover and simmer for 3 hours.
Before serving, add a glass of fine champagne, previously flambéed and boil for 1 minute.

CRÉMANT DE BOURGOGNE
ROSÉ BRUT "ROSE"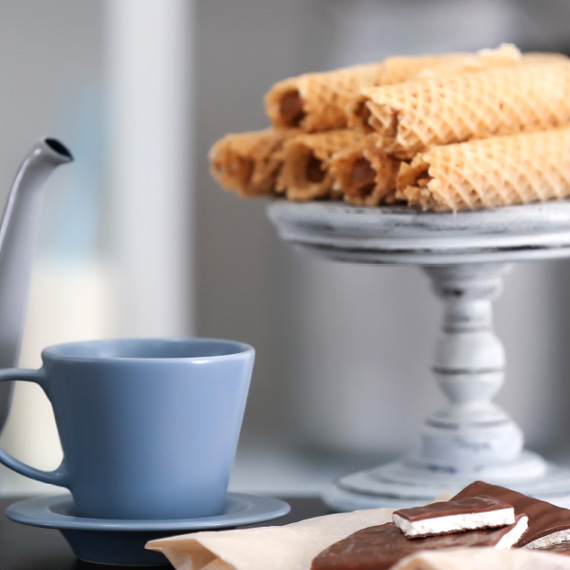 Mix 300 g of sugar, 300 g of flour and 300 g of thick cream in a bowl. Add a little water to make a smooth and even paste.
Allow the mixture to rest for a few hours then, using a waffle maker, shape the waffles on a moderate heat.
Once cooked, turn them out onto a rolling pin to give them their cylindrical shape.
Put them in a sealed container where they can be stored for a few days.
WITH WINES FROM OUR TASTING BOX
6 wines (those in the Tasting Case of La Côte Chalonnaise), paired with 6 dishes. We asked the magazine Cuisine et Vins de France, whose culinary standing is unrivalled, to create some happy marriages. We did this to emphasise our attachment to our land, where livestock rearing and culture go hand in hand and because our land is a place of passage and exchange where the pleasures of the table mean that gastronomy is intimately linked with wine. And let's not forget that the first virtue of wine is its ability to instigate that exquisite mood of conviviality.


BOURGOGNE ALIGOTÉ
"SABLE"
CARRIBEAN STYLE
COD CEVICHE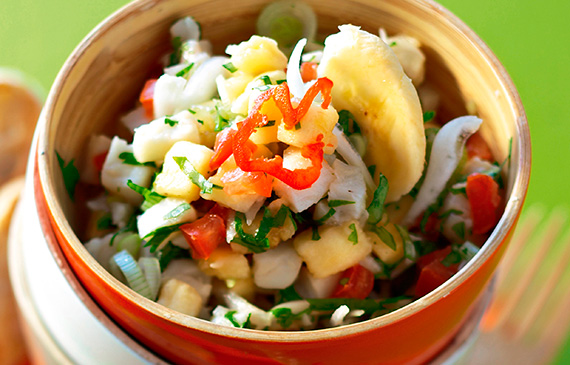 Comments on the 2015 vintage by Karine Valentin:
"This is an Aligoté with plenty of character, wearing shimmering colours and telling us through its lively bouquet of grapey aromas alongside notes of honey and tasty fruit that it is no small player. In fact it is a strapping, full-on wine with a solidly build body that pleases the palate thanks to its roundness and sprightly, flinty finish."

BOURGOGNE CÔTE CHALONNAISE
PINOT NOIR
DUCK PARMENTIER
WITH SWEET POTATOES
Comments on the 2012 vintage by Karine Valentin:
"This wine is about the grape and nothing but the grape; it demonstrates the qualities of a true Bourgogne Pinot Noir with its notes of flowers and blackcurrant. The tannic structure found on tasting gives bite and reinforces its refreshing quality."

SCAMPI TEMPURA
WITH
TARTARE SAUCE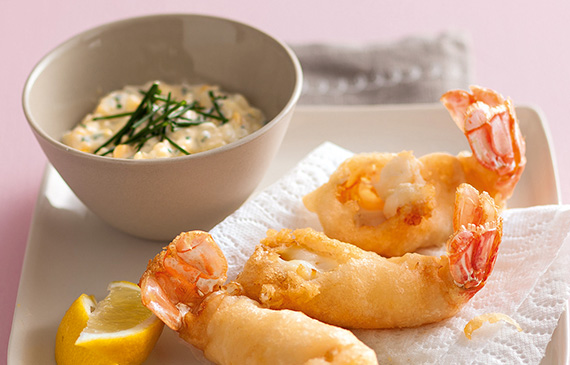 Comments on the 2013 vintage by Karine Valentin:
"When we find quince notes in a Chardonnay, then it's ready to drink. We encounter a tenseness in the mouth that is not as pronounced in the bouquet, which is more delicate flowery notes and white pepper within a light structure."

BRAISED VEAL
WITH SPRING VEGETABLES
Comments on the 2014 vintage by Karine Valentin:
"The firmness of the rebellious Givry wines is quickly announced by the bouquet, with its suggestions of red fruit, spices and a hint of smoky tea. The upfront tannins in the mouth bring a certain muscular tonus, allowing this Pinot Noir to stand up to a fully-flavoured recipe."

FOIE GRAS
AND PISTACHIO PÂTÉ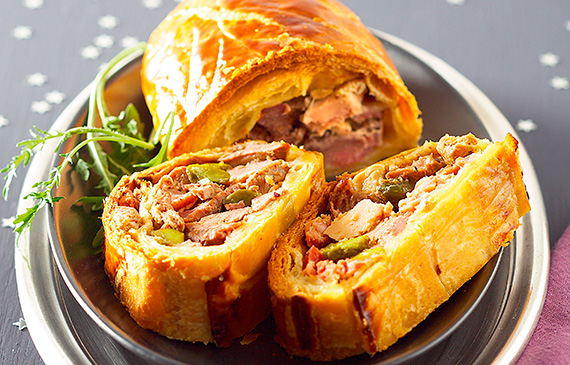 Comments on the 2013 vintage by Karine Valentin:
"We find the fruit encased within the delicate density, alongside an animal note and a touch of blackcurrants. This well-structured wine, which retains a touch of oakiness in the mouth, easily fits the archetypal role of a dense and powerful Mercurey red."

MONTAGNY 1ER CRU
"LES COÈRES"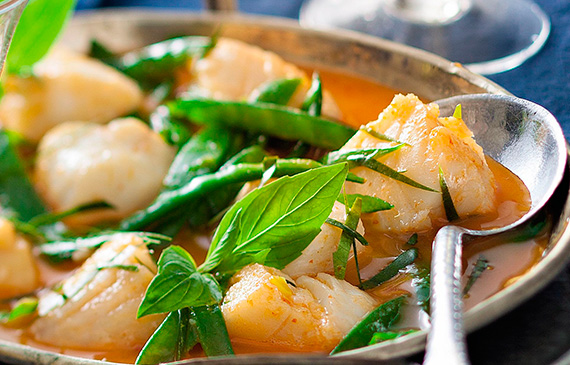 Comments on the 2013 vintage by Karine Valentin:
"A bouquet that embodies the terroir with its minerality and saline note; all the right ingredients to charm a fish dish. Then we come across the characteristic smokiness of Chardonnay before finishing on notes of citrus. The finesse of its silhouette preordains this wine to find its place alongside a fine fish."
Nos pépites sont des vins AOC issus du vignoble bourguignon. Notre terroir argilo-calcaire permet de cultiver du raisin de qualité provenant de cépages variés tels que le pinot noir, l'aligoté ou le chardonnay. Après vinification et assemblage, ils donnent naissance à nos meilleurs vins. Le vin blanc Montagny premier cru "Vigne du Soleil » avec sa belle robe, sa rondeur et sa fraîcheur, offre une minéralité étonnante et des arômes de fruits exotiques. Il sera parfait pour l'apéritif ou pour accompagner un plateau de fromages. Nos vins rouges qui se caractérisent par des tanins légers, un bouquet intense, une rondeur en bouche et une large palette aromatique sont idéals pour accompagner vos viandes. Les vendanges en Bourgogne se déroulent en septembre. Les grappes de raisin sont ramassées, puis vient le pressage, la fermentation et l'élevage en cuve ou en fût de chêne. À maturité, le vin rouge et le vin blanc laissent apparaitre toutes sortes d'arômes et de caractéristiques tels que l'acidité, la minéralité, les notes florales, avec beaucoup d'amplitude. Les vins de Bourgogne disposent, grâce au pinot noir, de tanins soyeux et d'une grande finesse. Le cépage chardonnay donne au vin blanc un goût fruité ou d'agrume qui pourra accompagner vos fruits de mer ou certains fromages. Et quoi de mieux que l'effervescence d'un crémant de Bourgogne aux bulles fines pour réveiller vos papilles !